Hi there!
[
]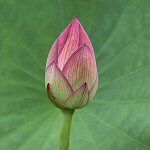 Welcome to our wiki, and thank you for your contributions! There's a lot to do around here, so I hope you'll stay with us and make many more improvements.
Recent changes is a great first stop, because you can see what other people are editing right this minute, and where you can help.
Please sign in, if you haven't already, and create a user name! It's free, and it'll help you keep track of all your edits.
Questions? You can ask at the Help desk or on the "discussion" page associated with each article, or post a message on my talk page!
Need help? The Community Portal has an outline of the site, and pages to help you learn how to edit.
I'm really happy to have you here, and look forward to working with you!
CalD
---
I notice you asked for sysop rights. You'll get them as soon as I remove Tipper's admin rights.
Cal 05:37, 25 November 2007 (UTC)

Hello, SudoKing. It's me, Be Happy, from wikiHow. It's awesome to see users here who I already know from wikiHow.
I heard from Cal that you're an admin here. I started the Administrators page here and thought it would be good if you added a bit about yourself there like they have back at wikiHow.
Thanks,
Barnstar Award
[
]
[
High Quality Contributor

SudoKing has done a great job promoting this wiki, along with nice edits. We have him to thank for some great edits and articles.
Cal 17:57, 18 December 2007 (UTC)