An expansion bay is a spaced area in a computer or CPU designed to mount or install an additional hard drive.
If nothing is inserted, it cannot be opened by pressing an Eject button, which will only work when connected to the installed new disk slot to eject the disk.
The expansion bay will often be present beneath the disk drive (that is E: on certain Windows OS's)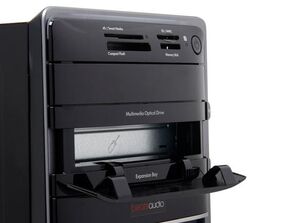 How to open an Expansion Bay: Edit
It can be opened by lifting the lid upwards or downwards, or by detaching it with force.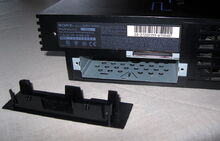 Other utilities: Edit
The expansion bay can be used to install a blu-ray drive, a disk burner, etc.
An additional drive can use any letter (C:, D:, E:, F:, etc.) when it is available and may not need a particular letter to function.